Hanging Lights for Restaurant: The Perfect Lighting for Your Customer's Dining Experience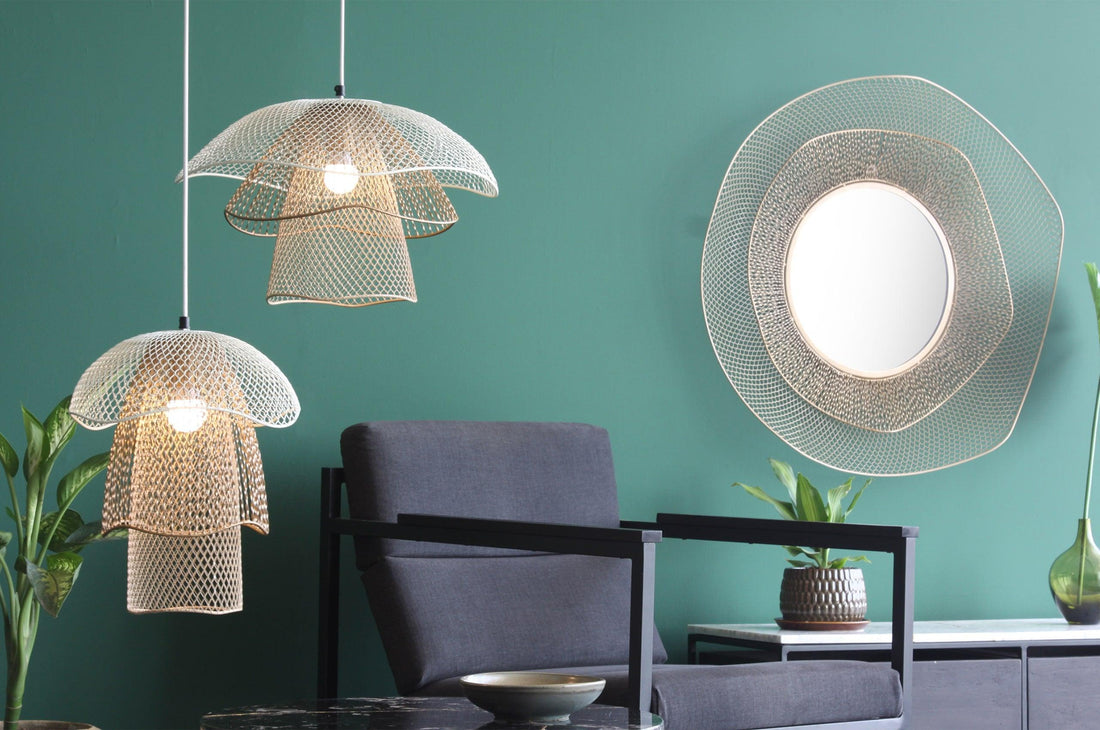 When it comes to hanging lights for Restaurant, there's a lot to consider.
You want something that will catch your customers' eyes and make them feel like they're in a space that is worthy of their money.
But you also want something that is beautiful and elegant, and that reflects the quality of your food and service.
Hanging Lights from Orange Tree: The Perfect Choice for Your Restaurant
We know that good lighting is essential when it comes to creating an enjoyable dining experience for your customers, and we take pride in being able to provide that perfect lighting solution with our wide range of hanging lights. Whether you want a classic style or modern flair, we have something here that will fit your needs perfectly!
Gris Hanging Lamp
The Gris Hanging Lamp will add a touch of elegance to any space. This beautiful hanging light is made from mango wood and iron, which features a grey sandblasted finish on iron and natural wood. The perfect addition to your home or as an interior design element for a restaurant, lounge or any other commercial space
Canna Hanging Lamp Double
Light up your next dinner party with our Canna Hanging Lamp Double. With a natural bamboo and off-white shade, this hanging lamp is perfect for restaurants, bars and other settings that need the right lighting. Featuring a modern style, it will evoke a feeling of comfort and relaxation.
Mallawi Black Hanging Lamp
A stunning and unique modern pendant light inspired by the organic forms of a Jellyfish suspended from the ceiling. A beautifully crafted iron piece that is finished in black, grey, and off-white with a distressed antique effect for added character. This hanging lamp will look perfect in any setting, including bars, restaurants and home interiors.
Noir Hanging Lamp
Add the perfect finishing touch to your space with this mango wood and black sandblasted iron noir hanging lamp. Crafted from high-quality mango wood and finished with a natural grain that can only be achieved with age, it lends an organic feel to any interior.
Kyoto Dome Hanging Lamp
Our Kyoto Dome Hanging Lamp transforms the ordinary into the extraordinary. Its modern, sleek silhouette is balanced out by the natural cane weave left half complete, so as to show off the linear metallic frame. Our Kyoto Dome Hanging Lamp comes in a black finish on metal and natural cane, making it a piece of art in any space. Hang this gorgeous lamp inside your home or outside on your porch or patio.
Conclusion
Therefore, if you are planning to open a restaurant or simply want to give your current one a facelift, make sure to add some hanging lights for Restaurant as you would be providing your customers with the best dining experience possible.