The TV unit in our living room often serves as the focal point, drawing the attention of both residents and guests alike. To transform this essential piece of furniture from functional to fabulous, adding the right decoration items can make a world of difference. Whether you're a minimalist looking for subtle accents or an eclectic enthusiast seeking a burst of creativity, we've compiled a list of must-have TV unit decoration items to elevate your living space and create a harmonious blend of style and functionality.
Striking Wall Art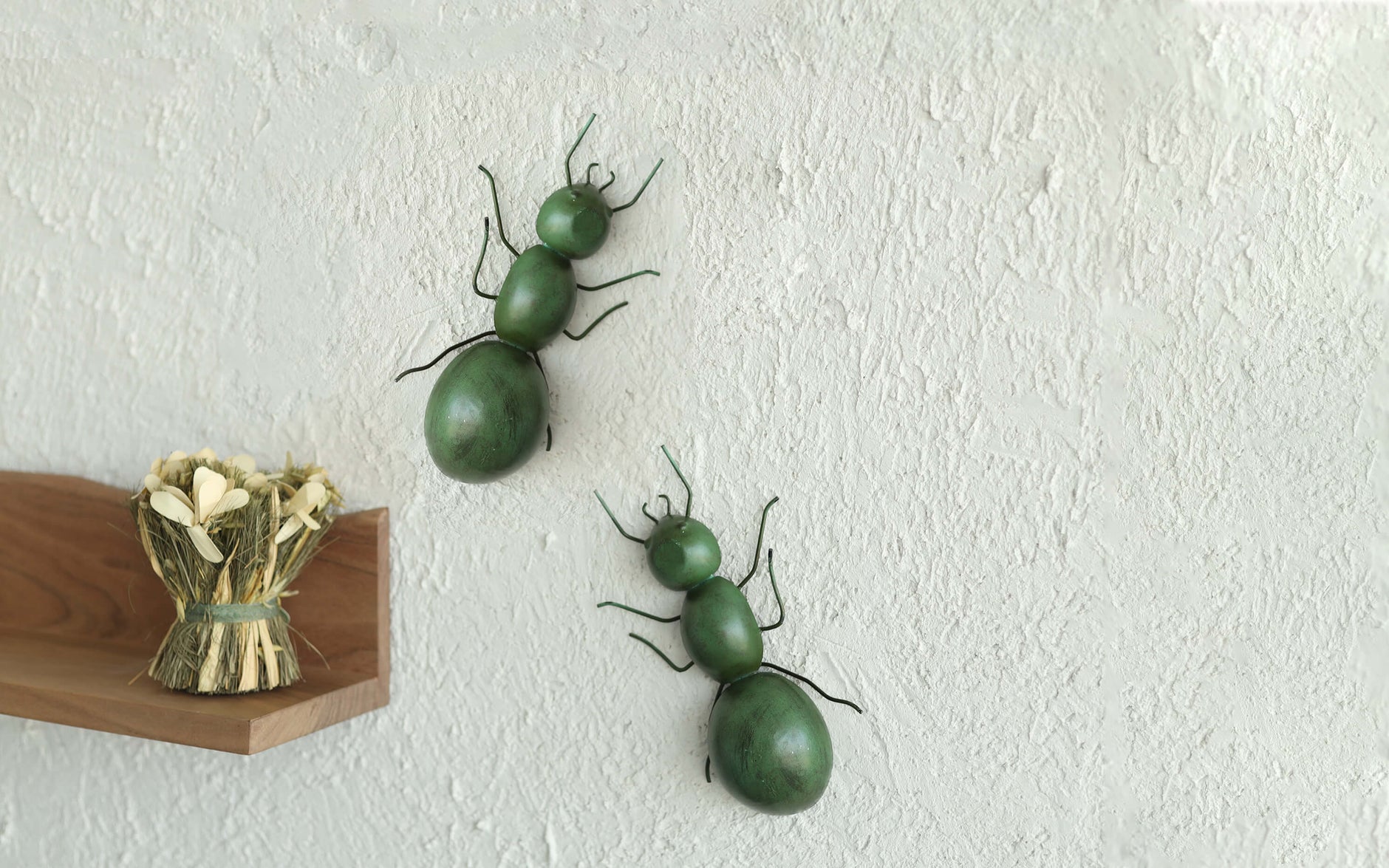 One of the most impactful TV Unit Decoration Items are Striking Wall Arts. Choose a piece that complements your existing decor while adding a touch of personality to the room. Large canvas prints, contemporary metal sculptures, or even a collage of family photos are some of the best wall decoration items a can work wonders in transforming the space above your TV. Don't be afraid to mix different art styles and frame designs to create a visually captivating display.
Thoughtful Shelving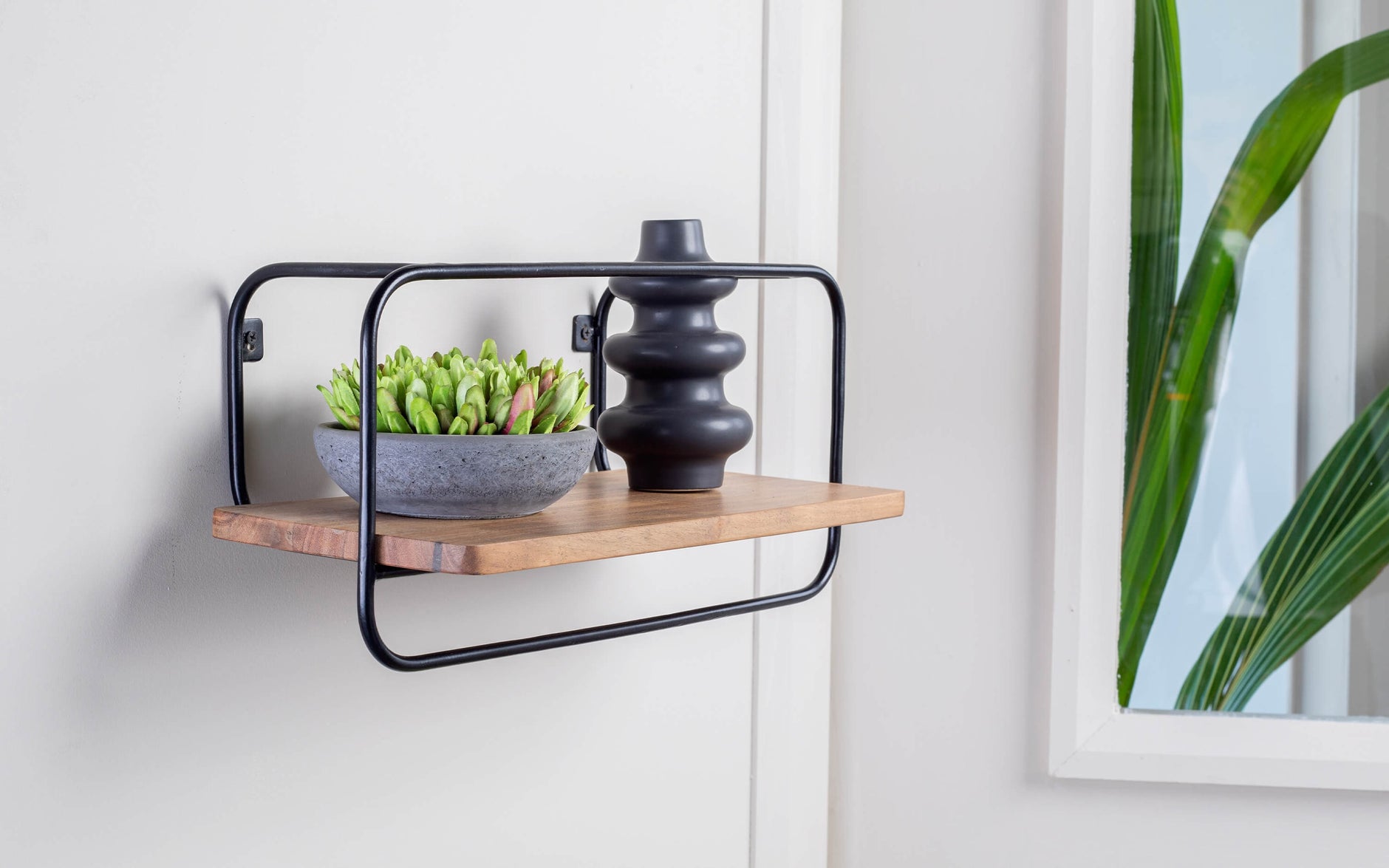 Incorporating decorative wooden wall shelves around your TV unit not only adds flair but also provides a practical storage solution. These shelves can be used to display a collection of your favorite books, family heirlooms, potted plants, or stylish decorative items. Opt for floating shelves or elegant open-back designs to maintain an airy and modern look.
Decorative Mirrors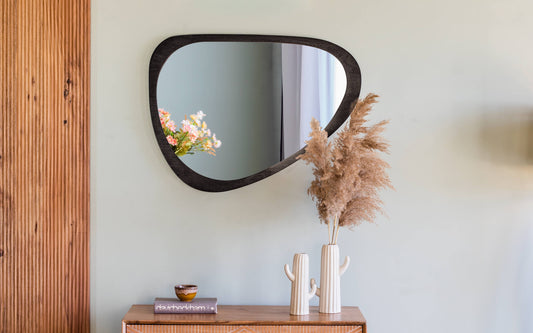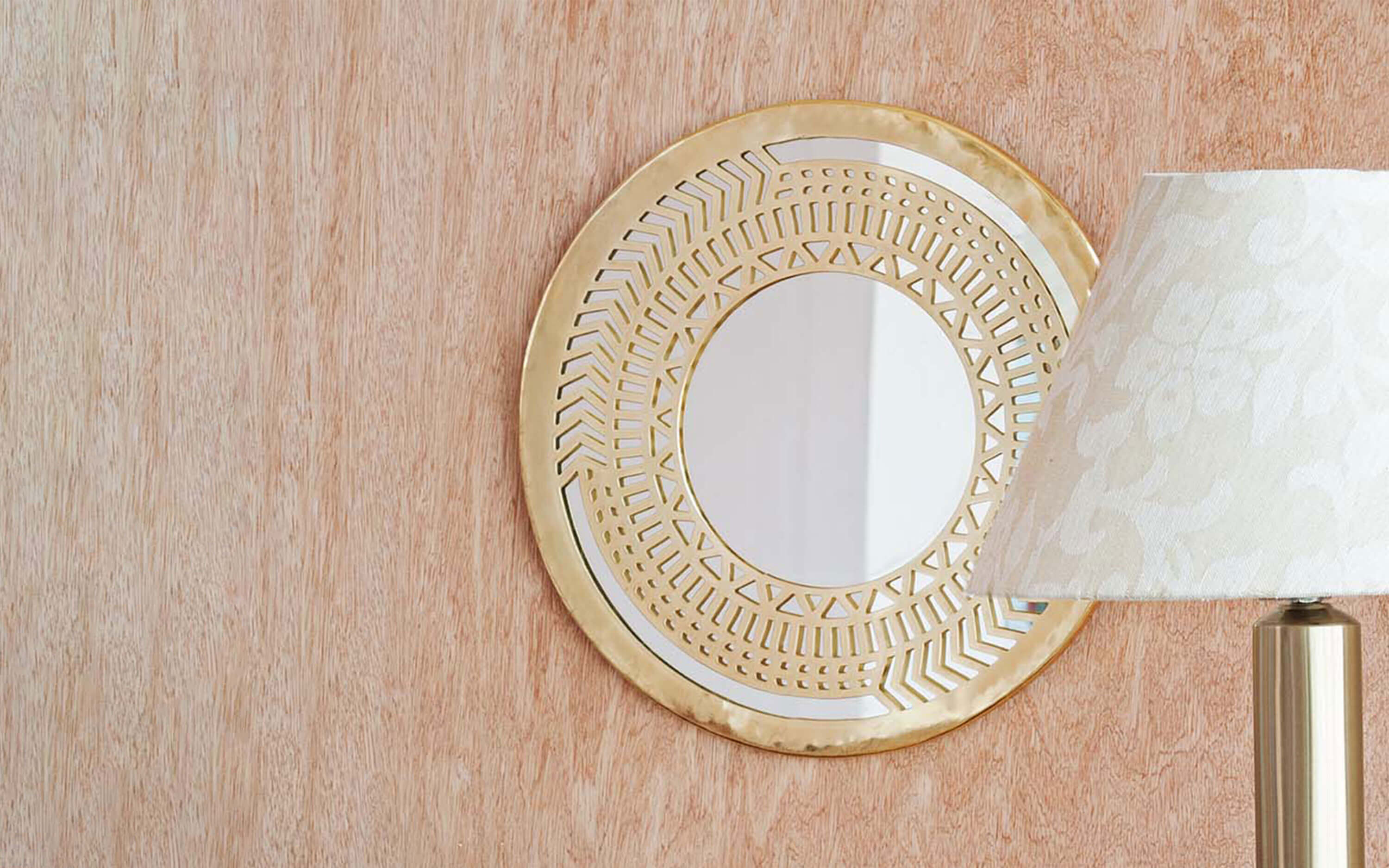 Mirrors are excellent TV Unit decorative items that can make small spaces appear larger and brighter. A well-placed designer mirror adjacent to your TV unit can create the illusion of more open space while reflecting light to brighten up the area. Choose mirrors with unique frames or interesting shapes to add a touch of elegance and visual intrigue.
Statement Vases and Greenery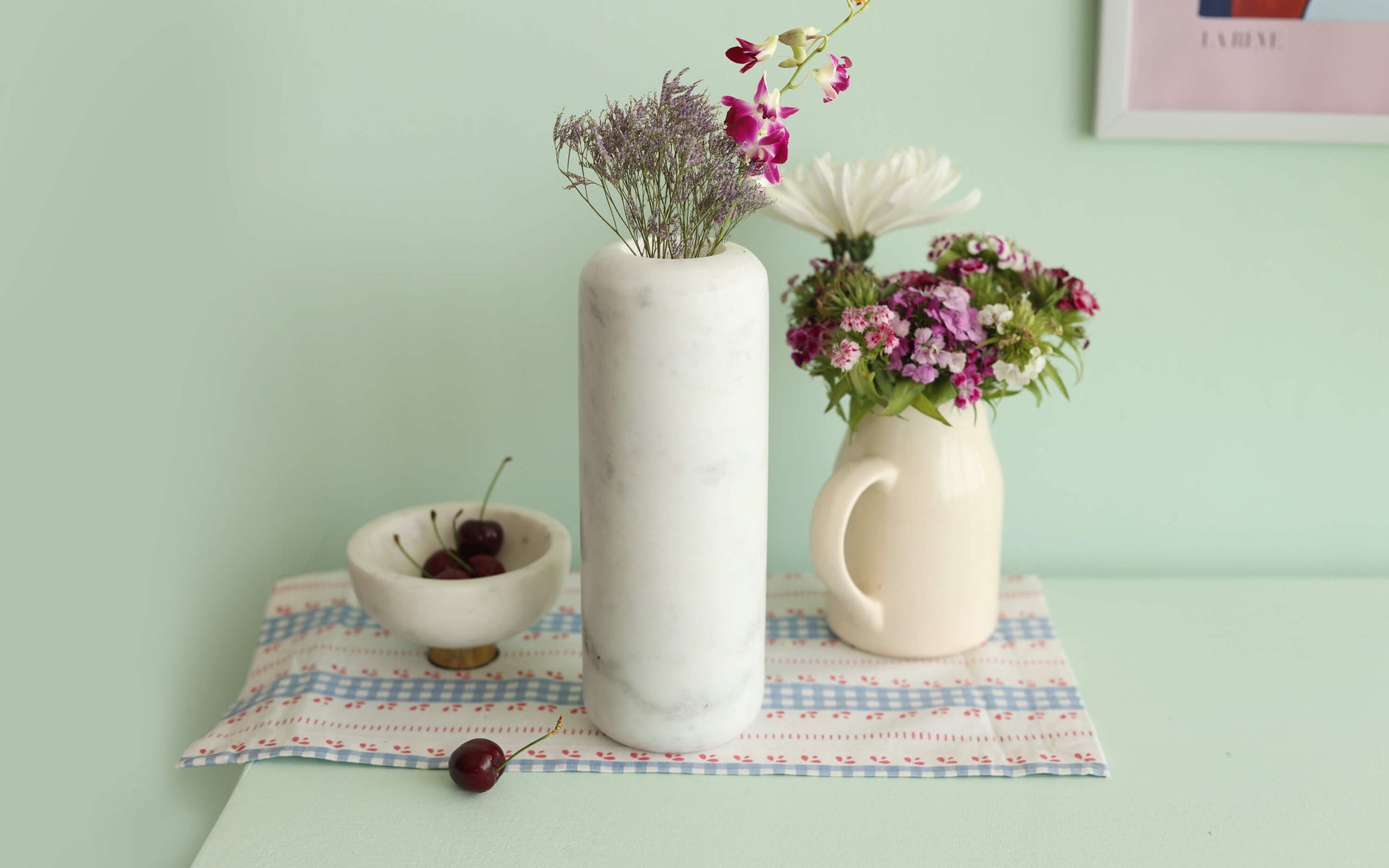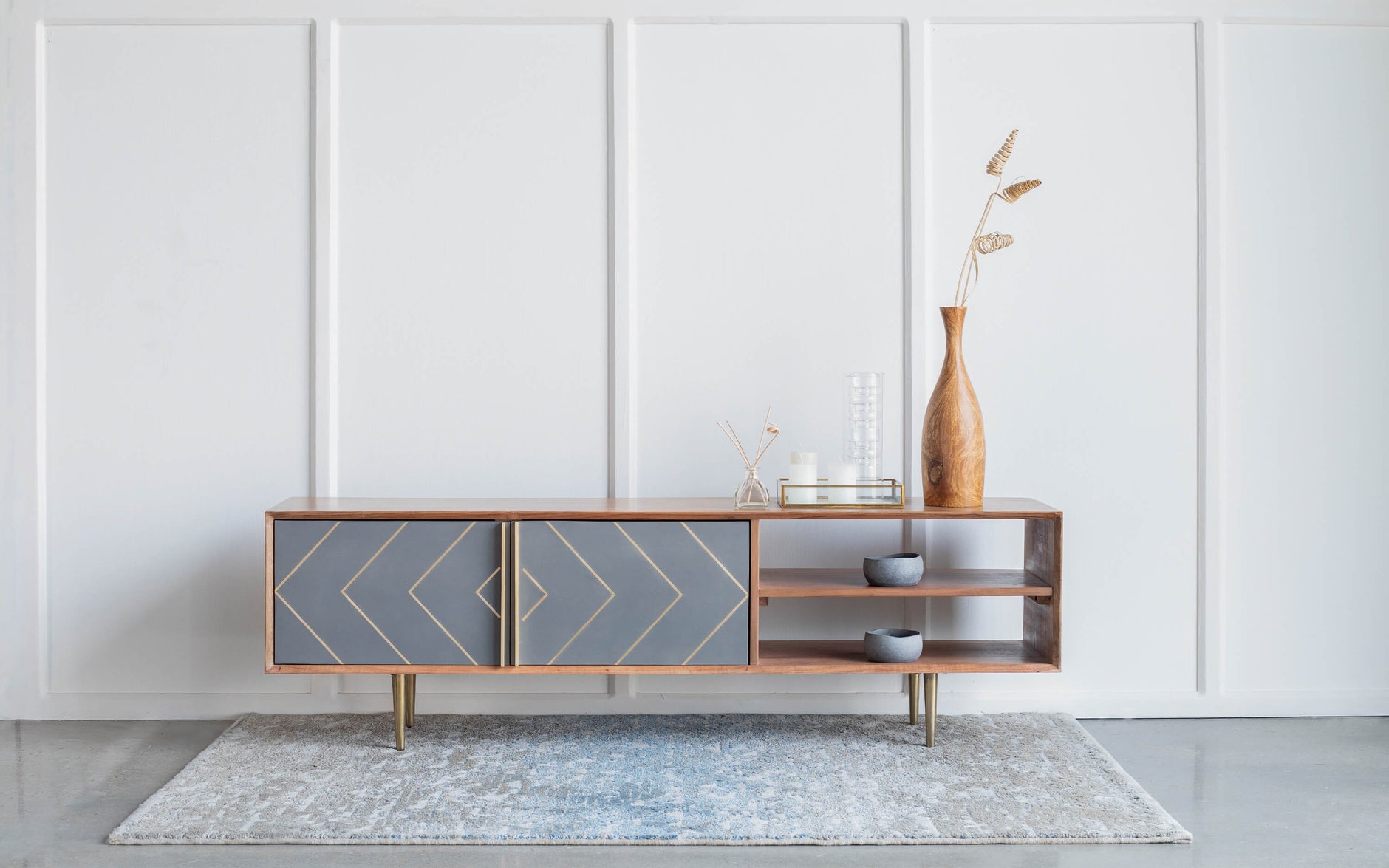 Inject some life into your TV unit setup by incorporating statement vases filled with fresh flowers or artificial arrangements. Choose colors and styles that complement your overall decor theme. Additionally, adding some greenery, such as potted plants or succulents, can bring a touch of nature indoors and create a refreshing, calming atmosphere.
Decorative Bowls and Baskets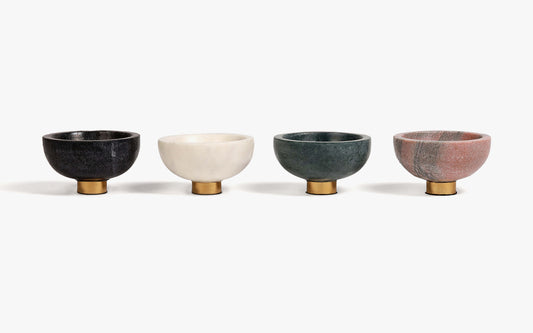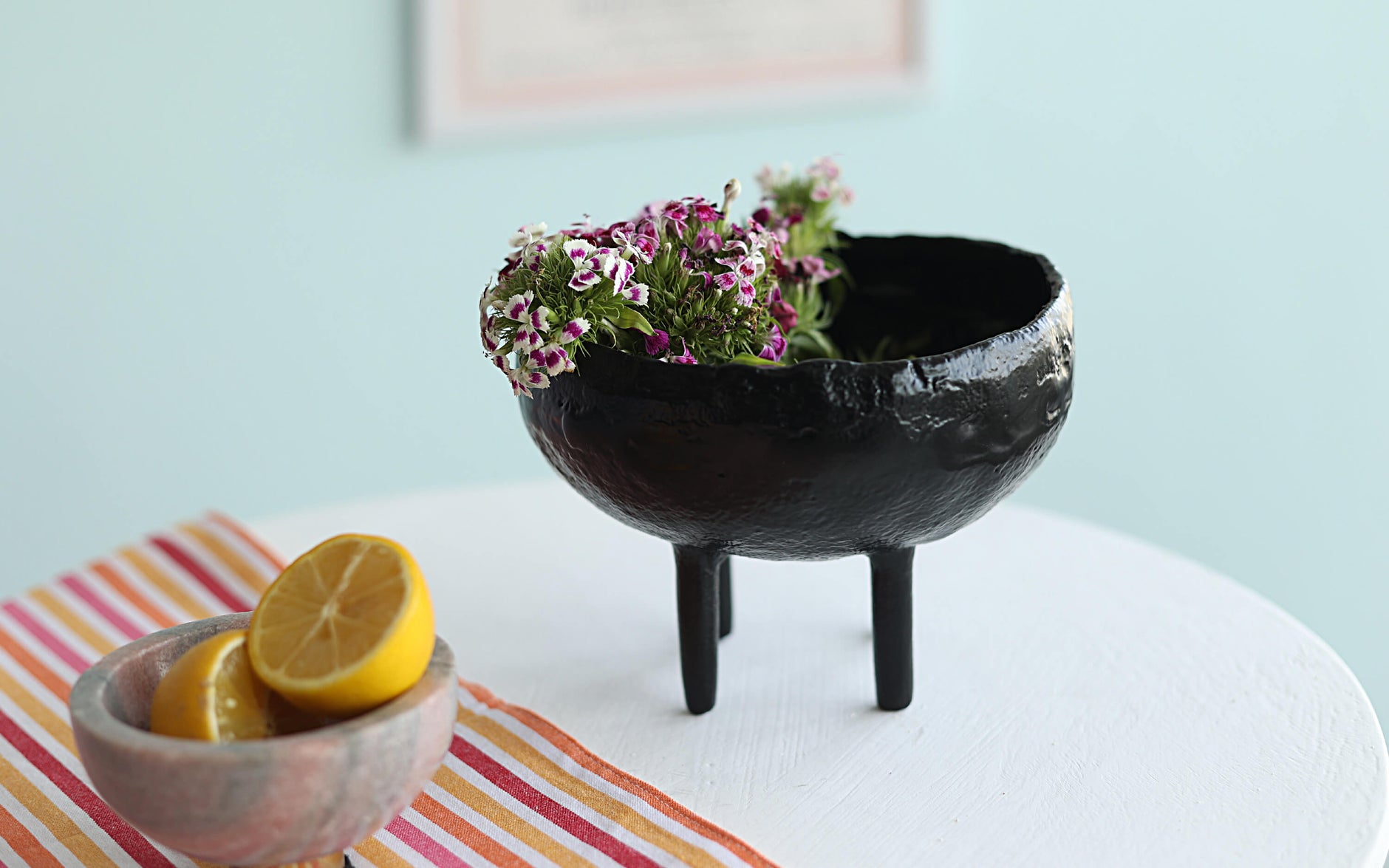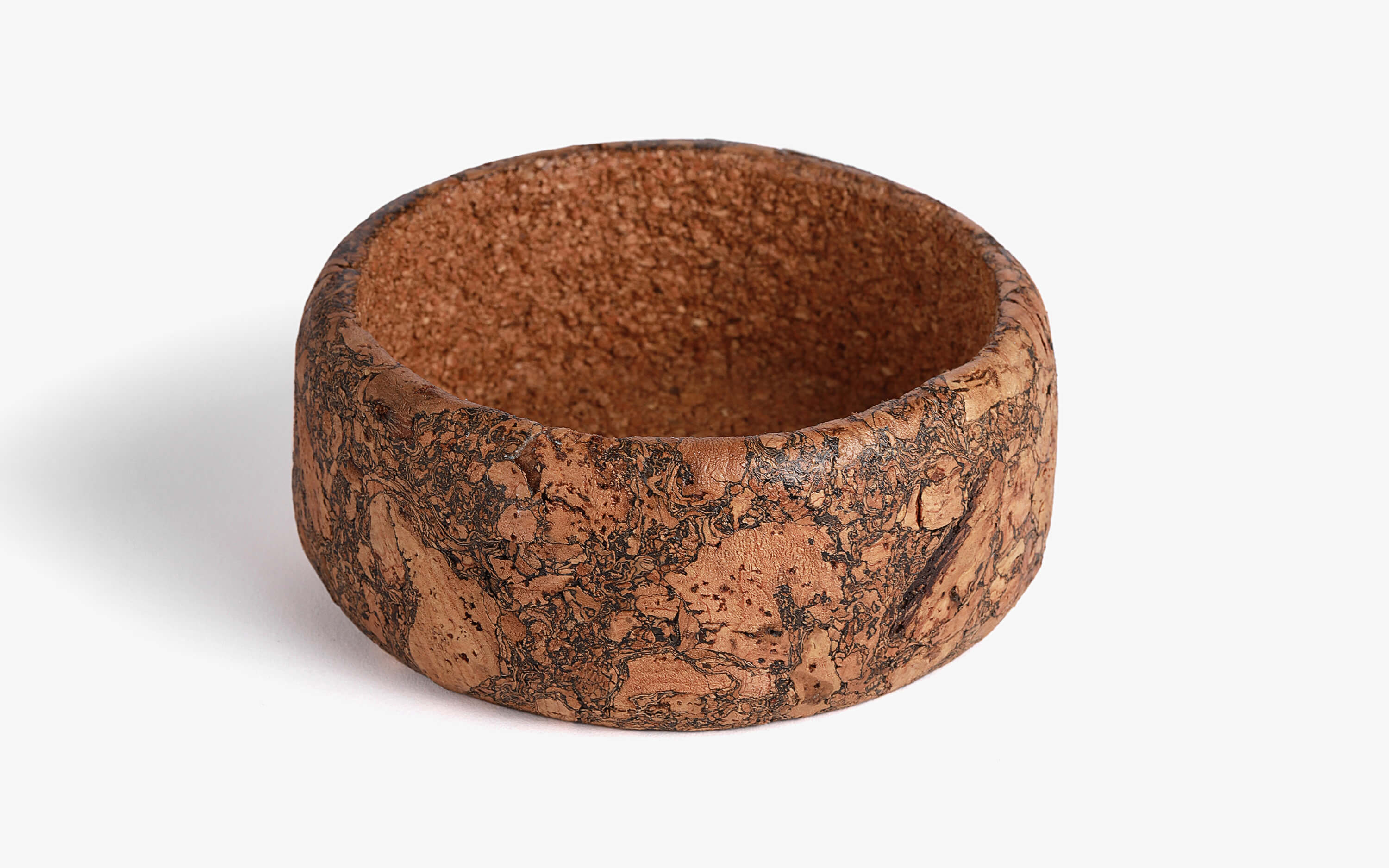 Stay organized and stylish by placing table decor items like decorative vases or baskets on your TV unit's shelves. These can serve as discreet storage solutions for remote controls, cables, and other small items. Opt for boxes or baskets that match your room's color palette and design aesthetic for a cohesive look.
Personal Memorabilia and Souvenirs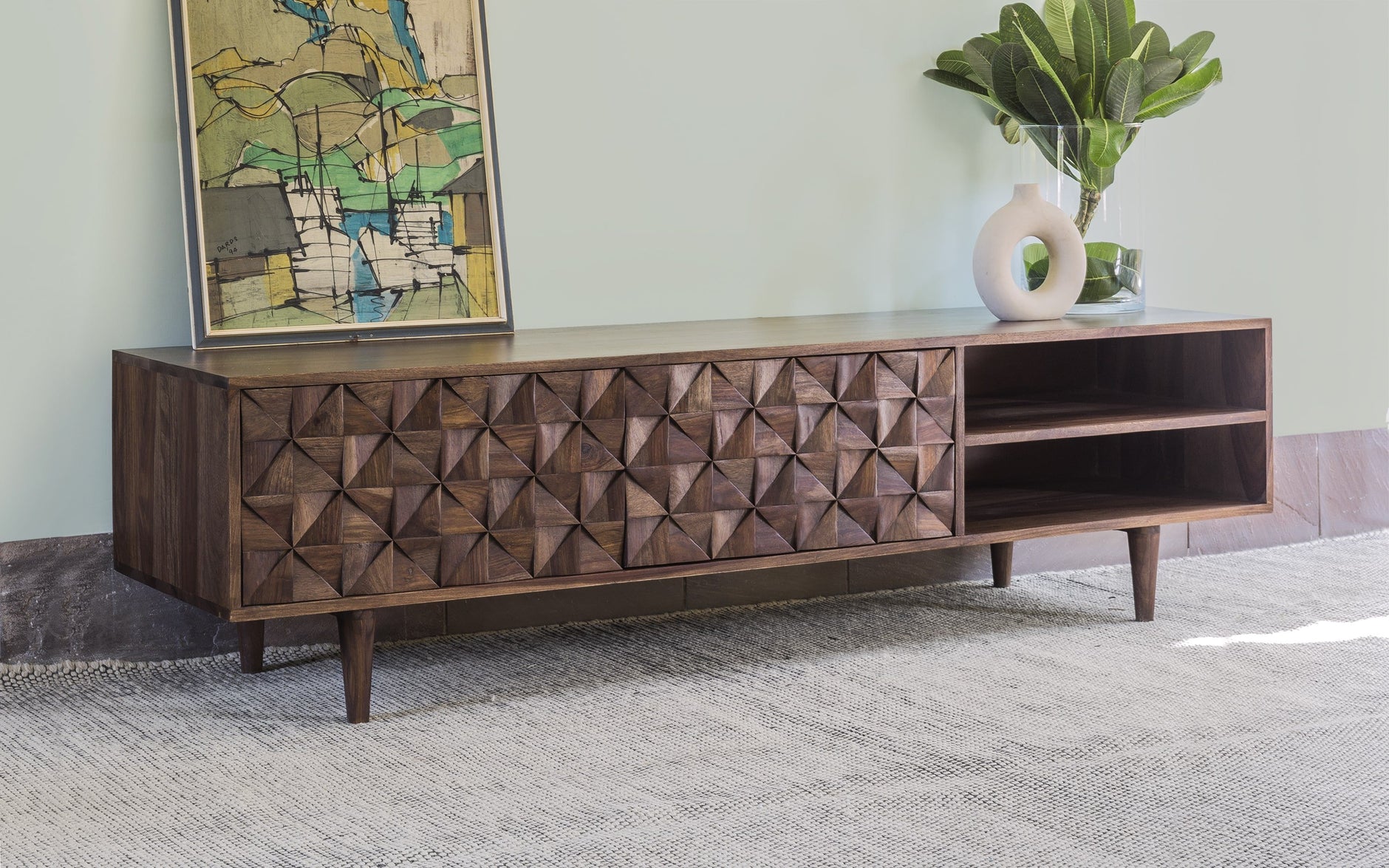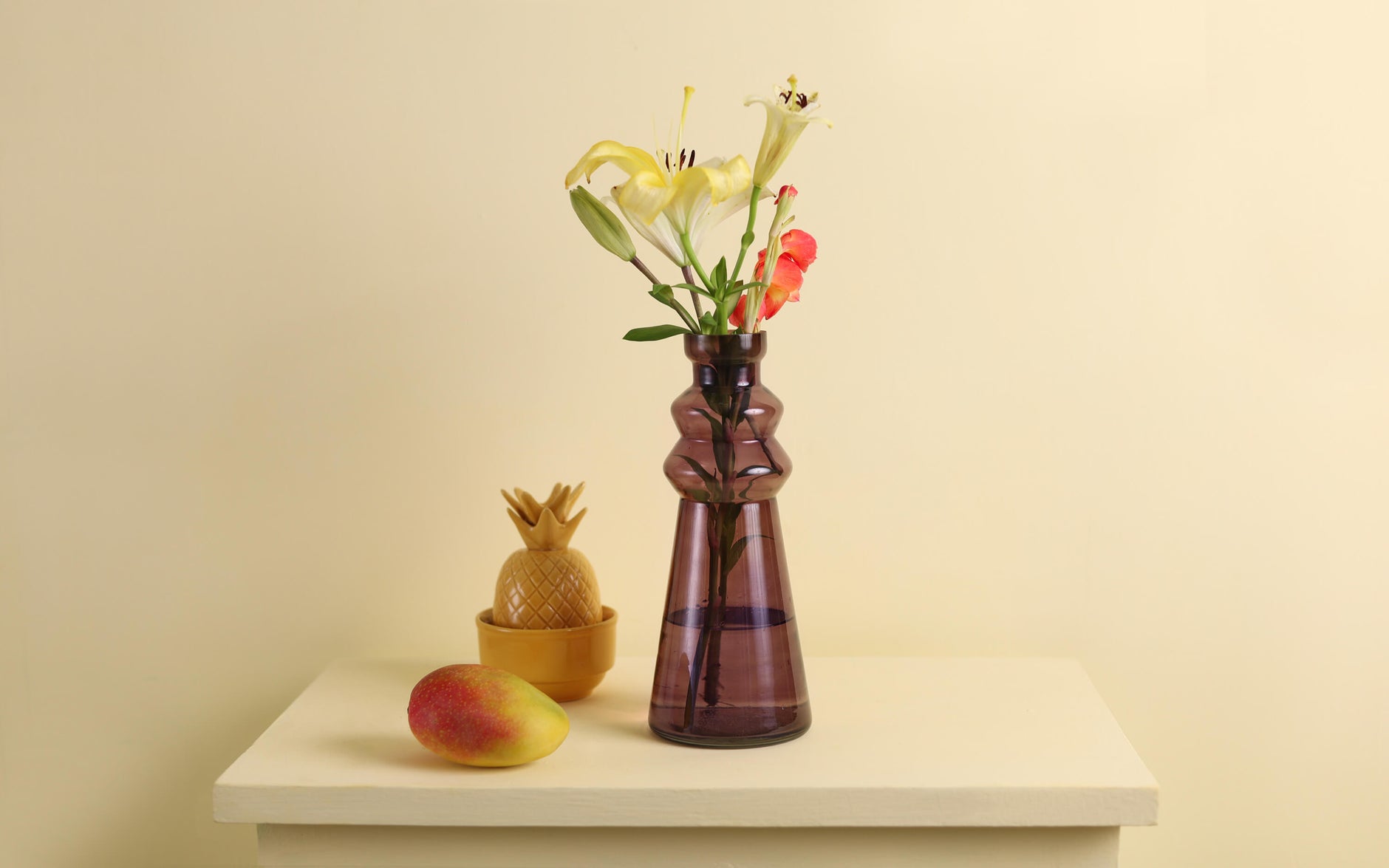 Your TV unit can be an excellent place to display personal memorabilia and souvenirs collected from your travels and life experiences. Whether it's a framed photograph from a memorable vacation, a seashell picked up from a favorite beach, or a trinket from a cultural festival, these items can be the best TV Unit decoration items, as they hold sentimental value and can be a visual representation of cherished memories.Arrange these souvenirs thoughtfully alongside your TV unit, using shelves, shadow boxes, or dedicated display areas. Not only will they add a unique touch to the decor, but they will also serve as conversation starters when guests visit, allowing you to share the stories and experiences behind each item.
Captivative Lights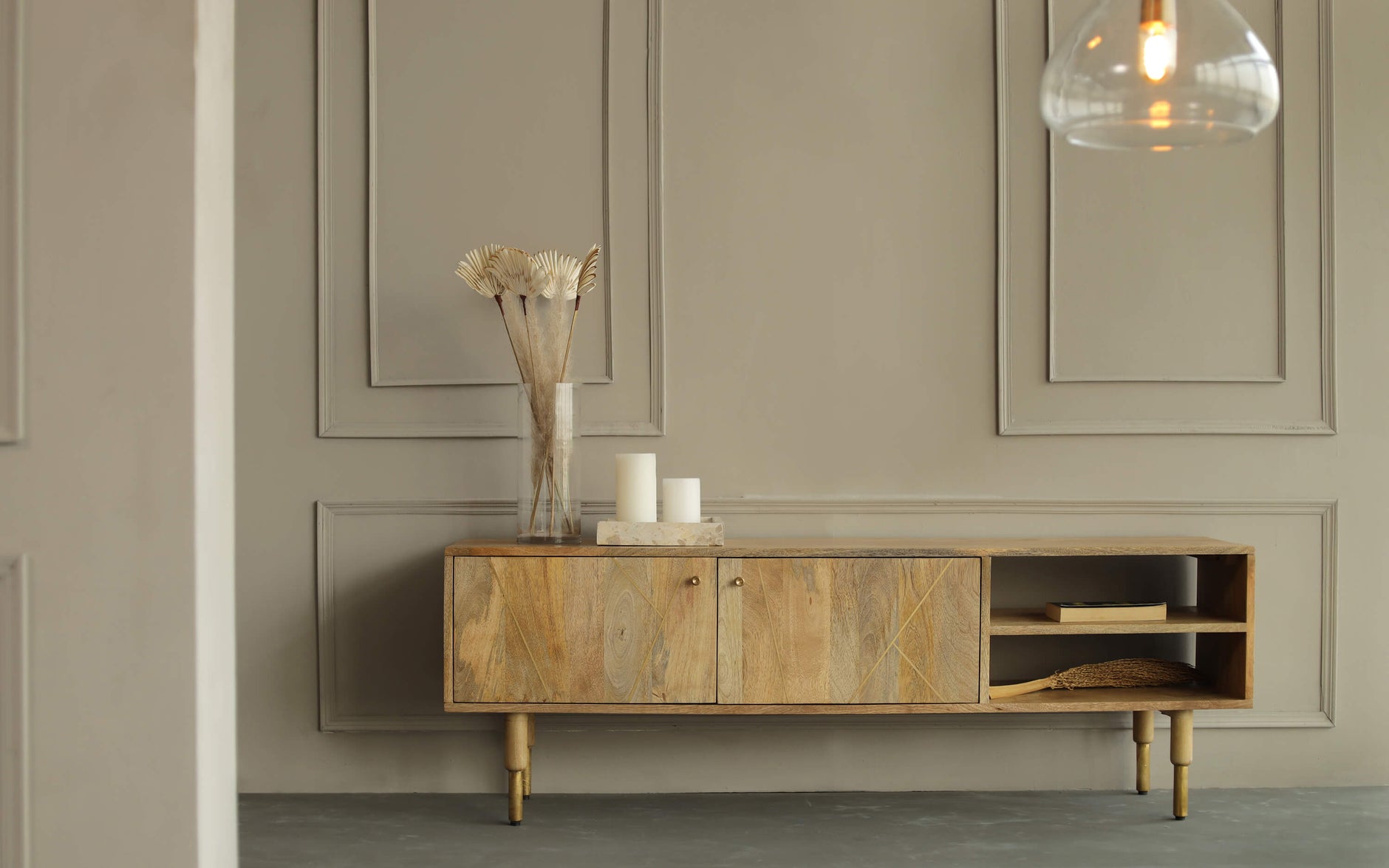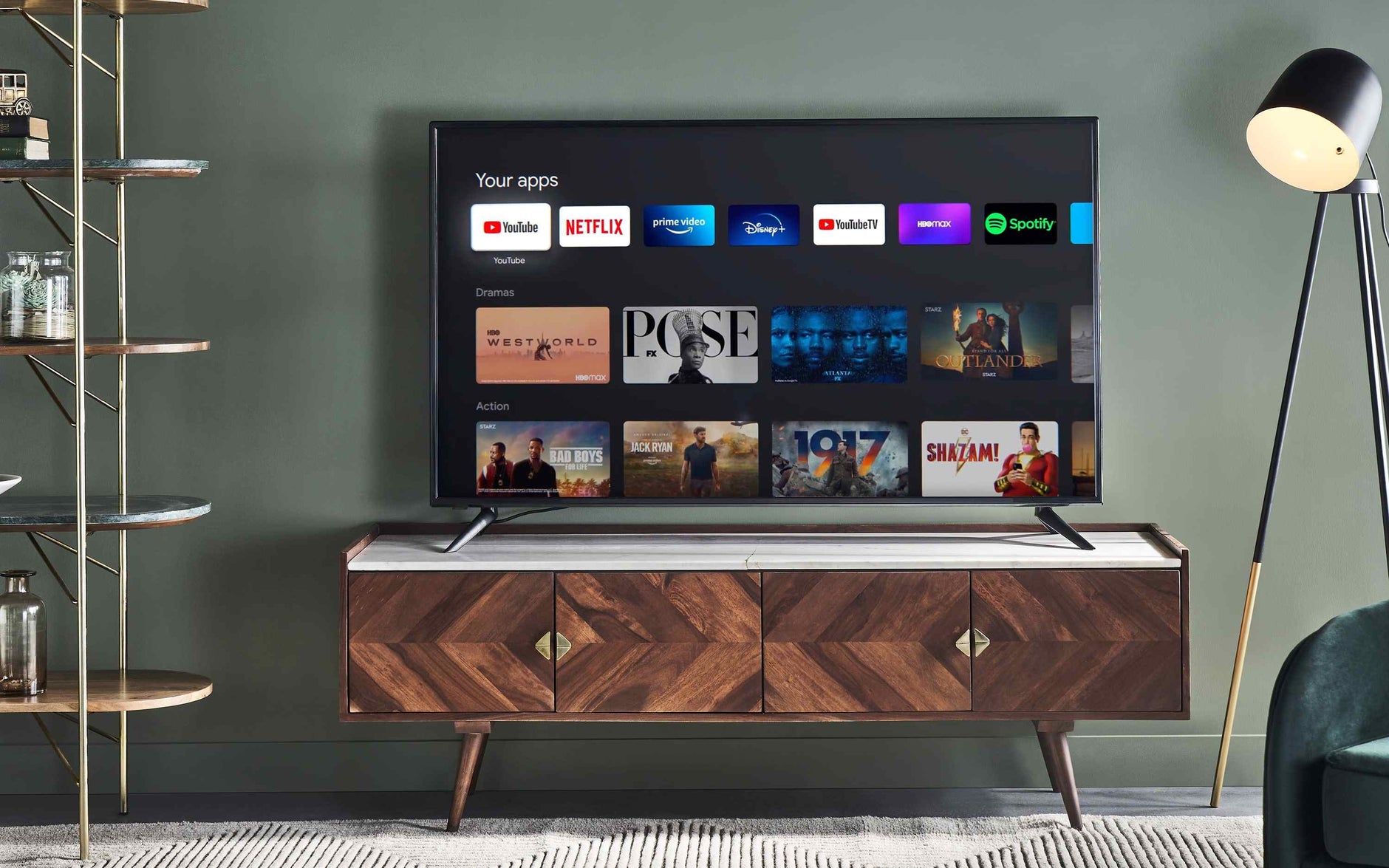 Adding lights above or around your TV unit can elevate the overall aesthetic and ambiance of the space. The soft and warm glow of decorative lights adds a cozy and inviting atmosphere, making your TV area the perfect spot for relaxation and entertainment. Incorporating Floor lamps into your TV unit decoration adds a layer of sophistication and charm. Explore different light styles & designs like Pendant lamps, Floor lamps, Wall lamps from contemporary to vintage, and find the ones that resonate with your personal taste to create a captivating and inviting space for all to enjoy.
Conclusion
The TV unit is more than just a stand for your screen; it's an opportunity to express your creativity and style. By incorporating these must-have TV Unit decoration items, you can transform your TV unit from a mere functional piece of furniture to a captivating centerpiece that complements the entire living room. So, go ahead and curate a curated collection of wall art, shelves, lighting, mirrors, vases, and personal touches to create a stunning and personalized TV unit setup that reflects your taste and elevates your living space to new heights.
FAQs
What to put above TV Unit?
When decorating the area above a TV unit, there are various options to create a stylish and visually appealing space that complements your room's overall style and the size of the TV unit. Here are some original ideas to consider:
Vases
Mirrors

Mementos

String Lights
Floating Shelves
Decorative Clock
Artwork or Sculptures
How can I decorate my TV space?
Decorating your TV space can significantly enhance the overall look and feel of the room while creating a cozy and inviting atmosphere. Here are some tips and ideas to help you decorate your TV space:
Cabinets
Keep it Tidy
Indoor Plants
Cozy Seating
Warm Lighting
Surround Sound System
Wallpaper with a unique pattern
What is the benefit of adding pendant lights to a TV unit?
Adding pendant lights above a TV unit creates a focal point in the room, making the entertainment area more inviting and visually appealing.
Related Posts
Aesthetic Diwali Home Decoration Ideas 2023
Corner Decoration Ideas for Living Room -Orange Tree
Reasons To Prioritise Lighting For Your 2023 Interior Design Plans