The drawing room is often considered the heart of a home, as it is where we entertain guests, relax after a long day, and spend quality time with our loved ones. When it comes to designing this important space, one element that holds great significance is the sofa. The right sofa design can not only provide comfort but also enhance the overall aesthetics of the room. In this blog post, we will explore some captivating sofa designs for drawing room that are sure to elevate your drawing room's style and create an inviting ambiance.
Rustic Charm with Wooden Sofa
If you're looking to infuse your drawing room with rustic charm and a touch of natural warmth, wooden sofas are an excellent choice. Crafted from various types of wood, such as mango, sheesham, or acacia, these sofas offer durability and timeless appeal. Wooden sofa design for drawing room can really elevate the overall aesthetics and offer a cozy seating experience where the style meets relaxation seamlessly. Opt for simple and clean lines, or go for intricately carved details for a more ornate look. Wooden sofas can be paired with cushions in earthy tones or vibrant patterns to add comfort and style. With their rustic charm, these sofas bring a sense of inviting coziness to your drawing room, perfect for creating a warm and welcoming atmosphere.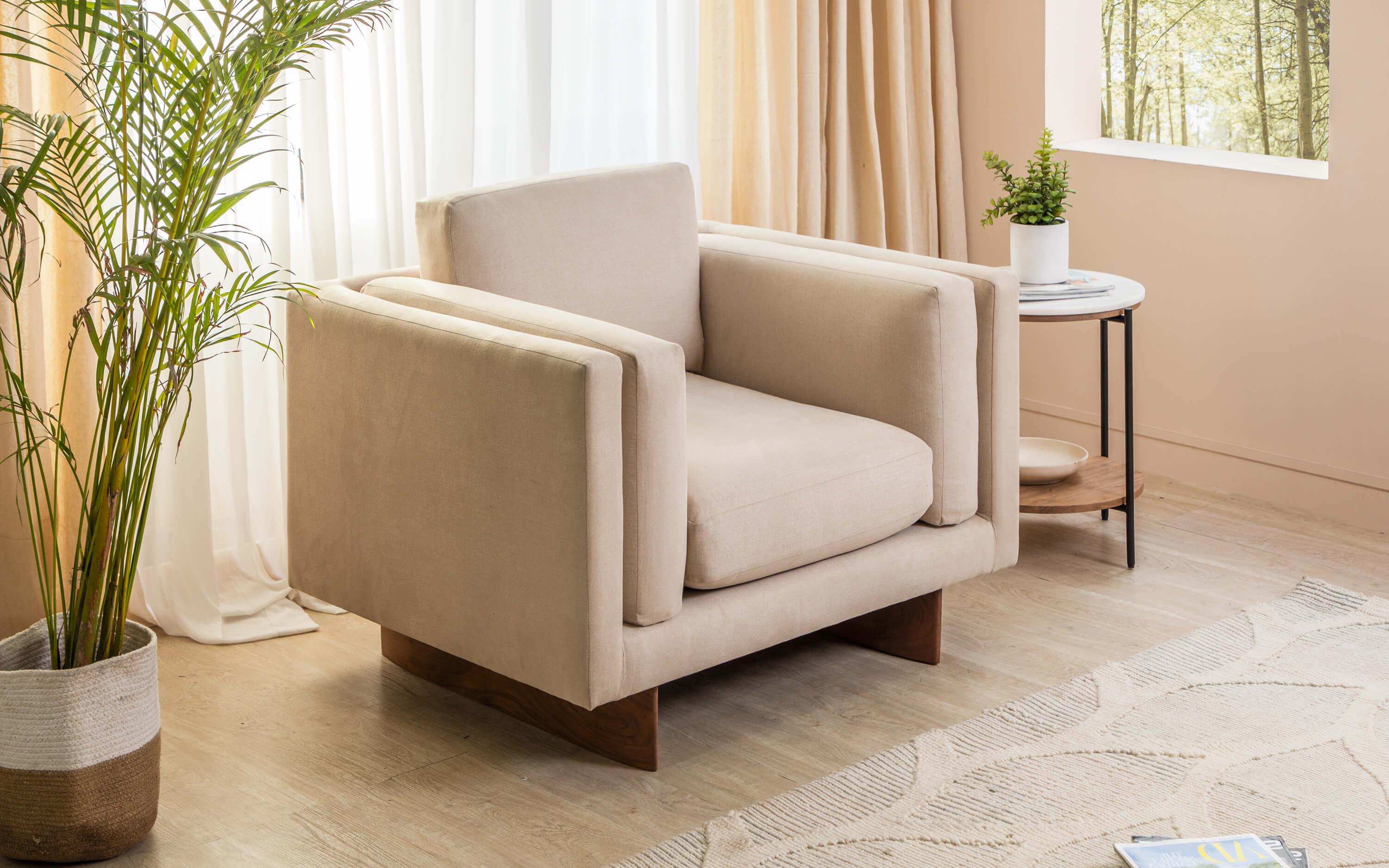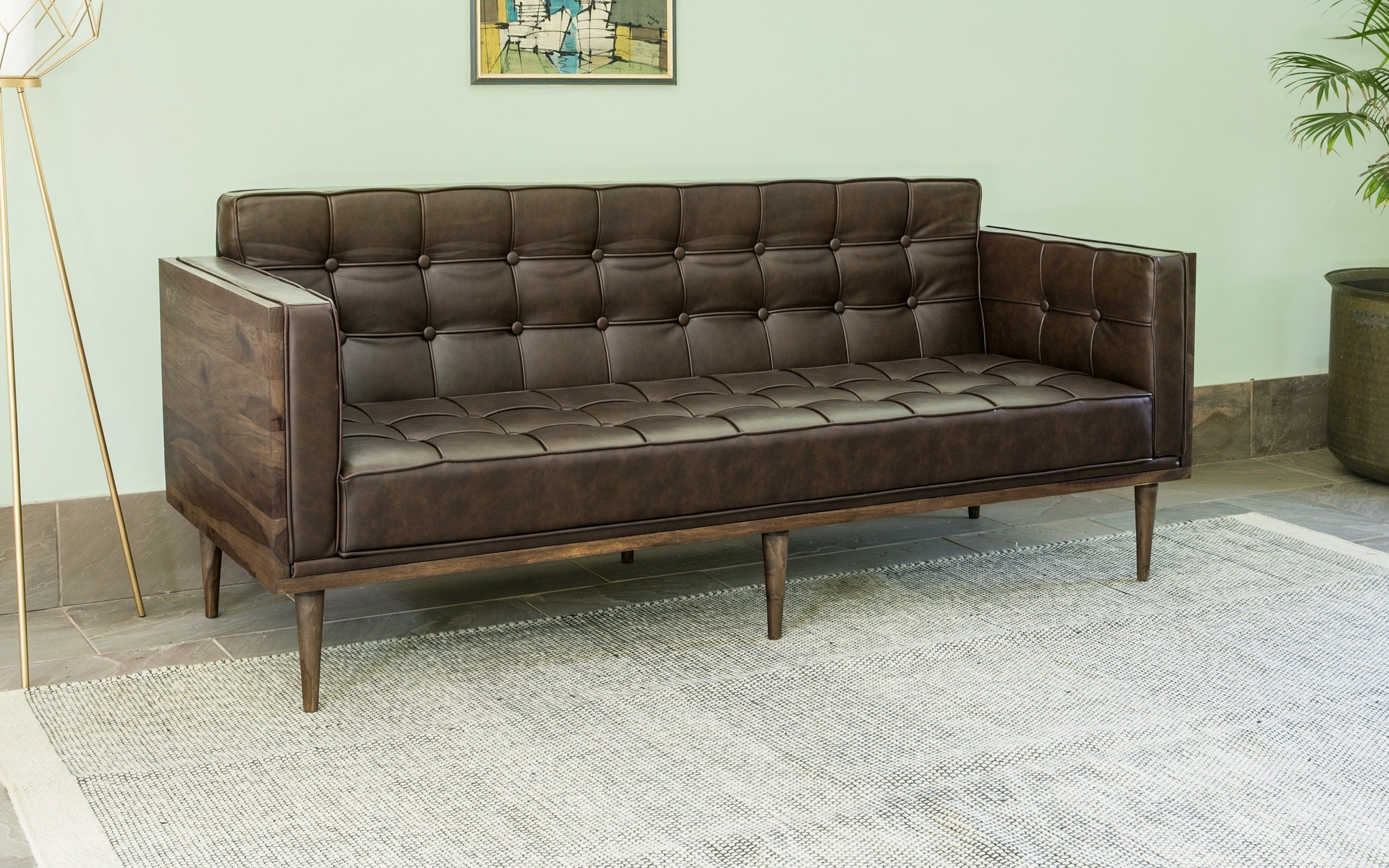 Versatile Sectionals
If you have a large drawing room or prefer flexible seating options, consider investing in a sectional sofa. Sectionals sofa design for drawing room offer versatility and can be arranged in various configurations to suit your needs. Choose a modular design that allows you to reconfigure the layout whenever desired. With a sectional, you can create separate seating areas or accommodate more guests during gatherings.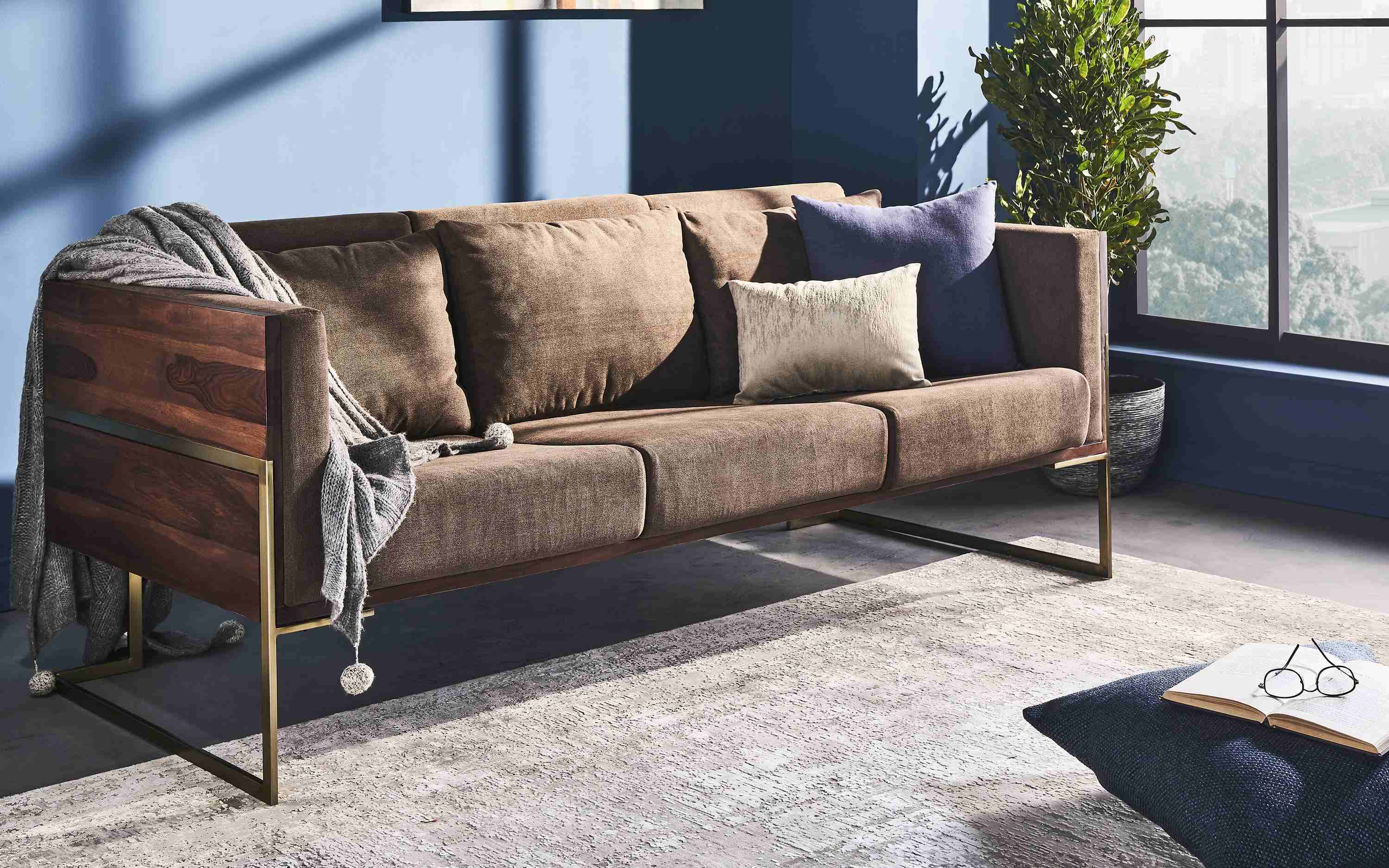 Scandinavian Simplicity
Scandinavian design is another great Sofa design for drawing room. Scandinavian design has gained popularity for its simplicity, functionality, and natural appeal. A Scandinavian-inspired sofa features clean lines, light-colored upholstery, and tapered wooden legs. Opt for a light gray or beige fabric to create a sense of calmness and embrace the cozy hygge aesthetic. Add texture through cushions or throws in muted tones to complete the Scandinavian look.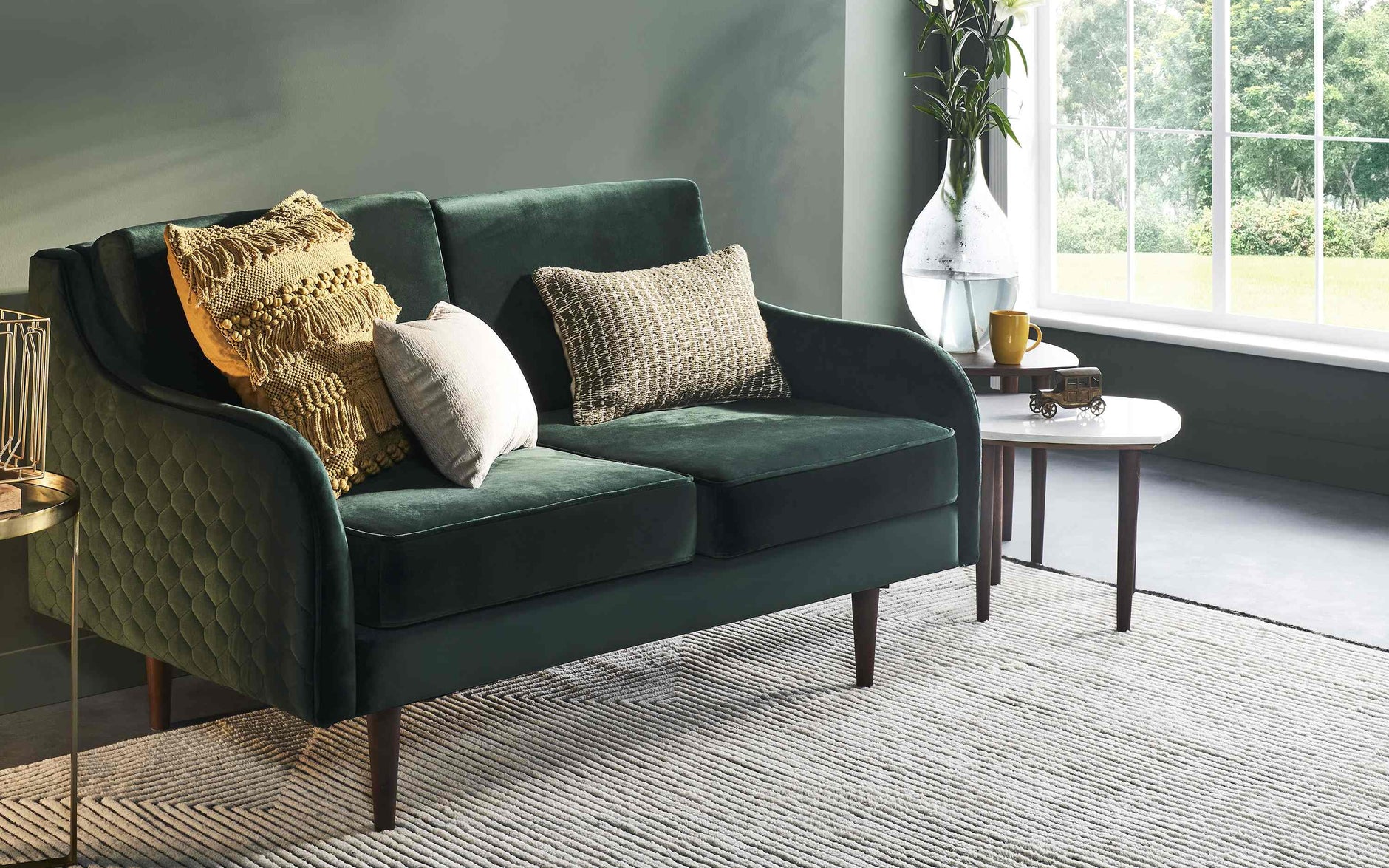 Artistic Eclectic Sofa
Add charm and whimsy to your drawing room with an artistic and eclectic sofa. Look for unique patterns, vibrant colors, and interesting textures. Consider mixing and matching cushions in various sizes, colors, and patterns for a playful and inviting ambiance. Embrace creativity and let your sofa be a captivating centerpiece that sparks conversations and admiration among guests.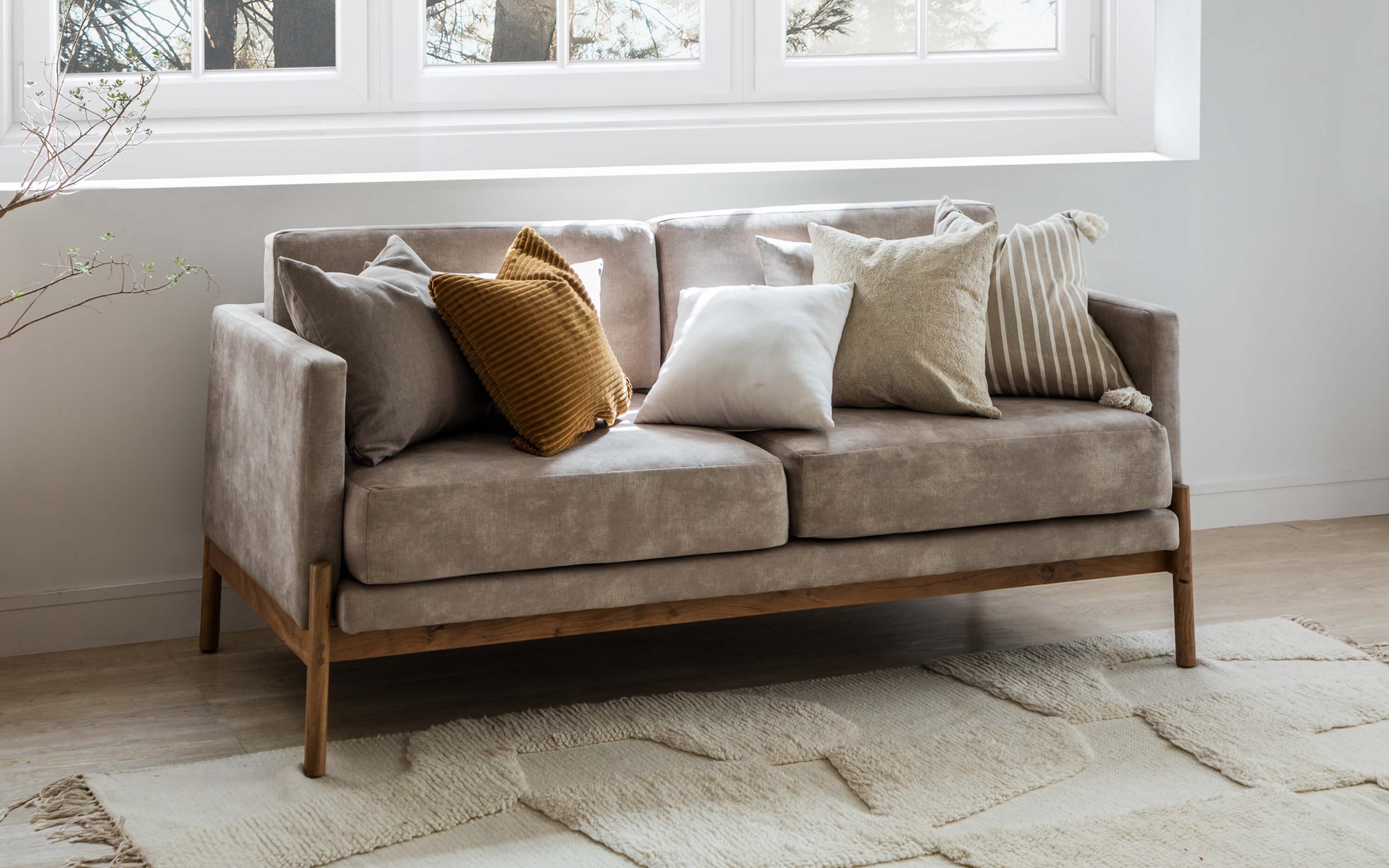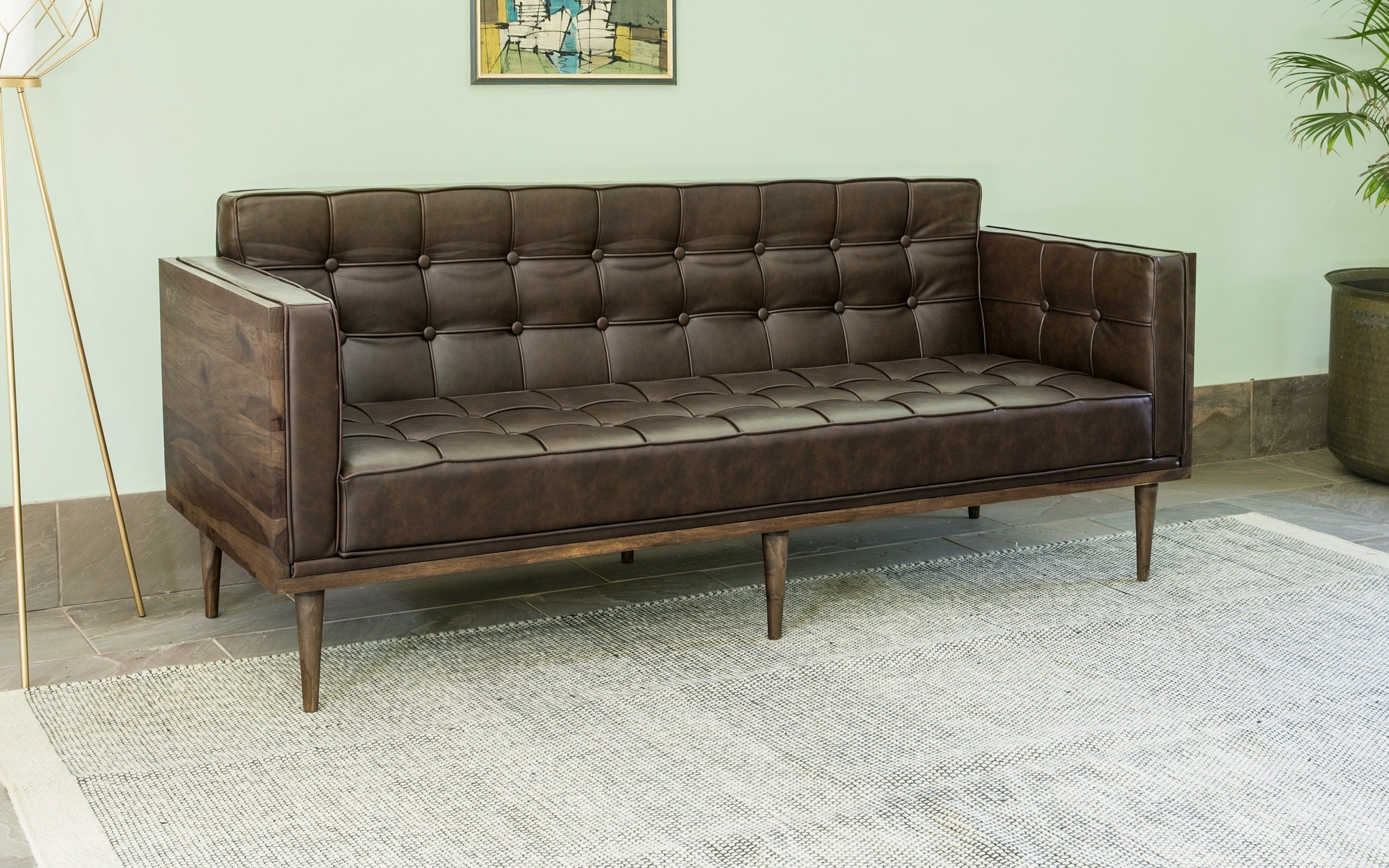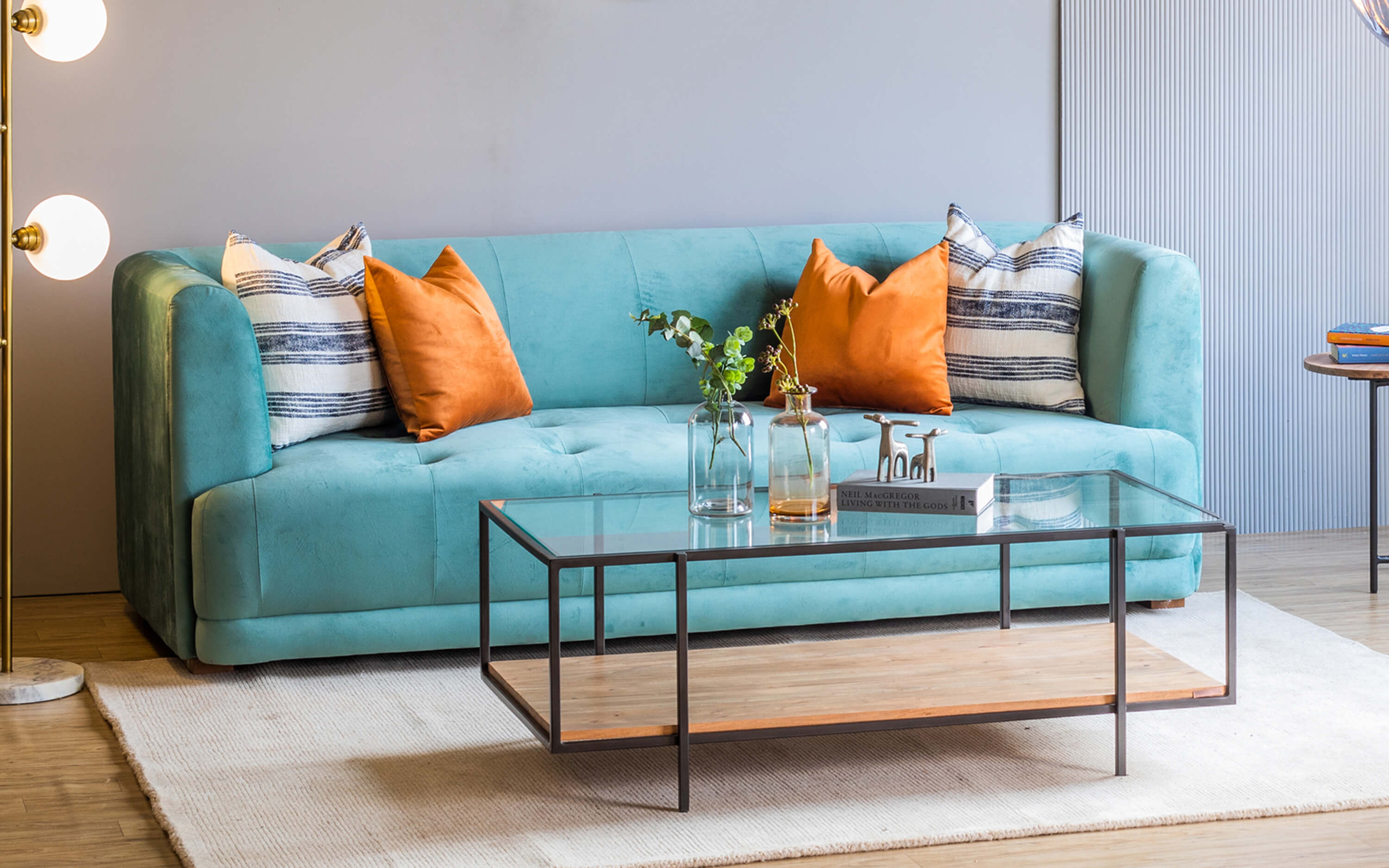 Luxurious Glamour
For a touch of luxury and glamor, opt for a Hollywood Regency-inspired sofa design. Think of velvet upholstery, tufted backrests, and ornate detailing can be the best sofa design for drawing room. Choose jewel-toned colors like royal blue, emerald pink, dark & deep purple to create a sense of opulence. Pair the sofa with metallic accents, such as gold or silver side tables, floor lamp and showpiece for home decor, to complete the glamorous look.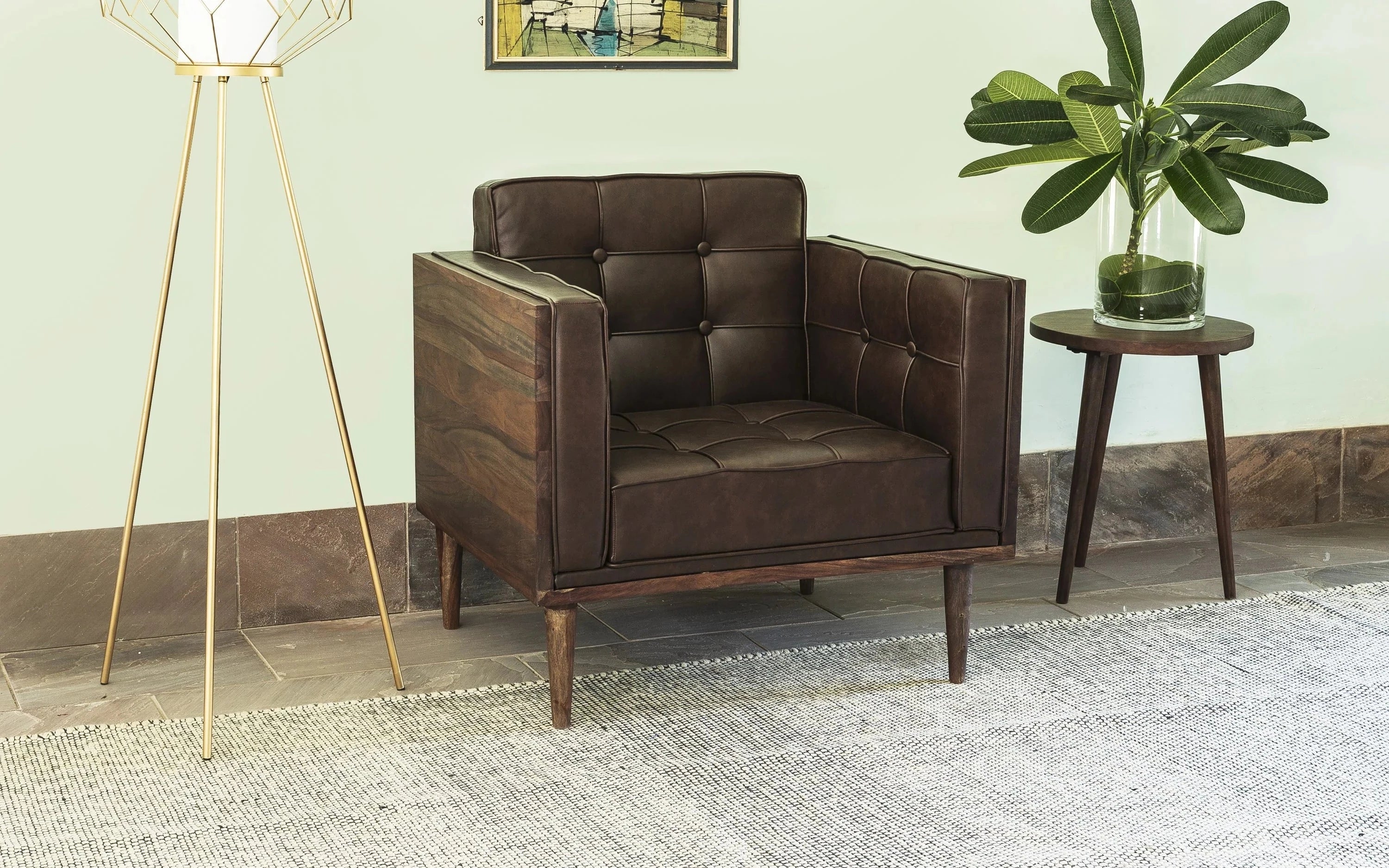 Cozy Single Seater Sofas
Don't overlook the charm and versatility of single seater sofas for your drawing room. These compact and stylish pieces can be placed strategically to create cozy seating areas or fill up small corners that would otherwise go unused. Choose a design that complements your existing furniture and adds a touch of character to the room. Whether you prefer a modern, minimalist look or a vintage-inspired aesthetic, single seater sofas provide additional seating options and create intimate spaces for relaxation or reading. Consider adding a single seater sofa in a complementary color or pattern to tie the overall look together and enhance the comfort and style of your drawing room. 
You can buy premium quality sofa online at orangetree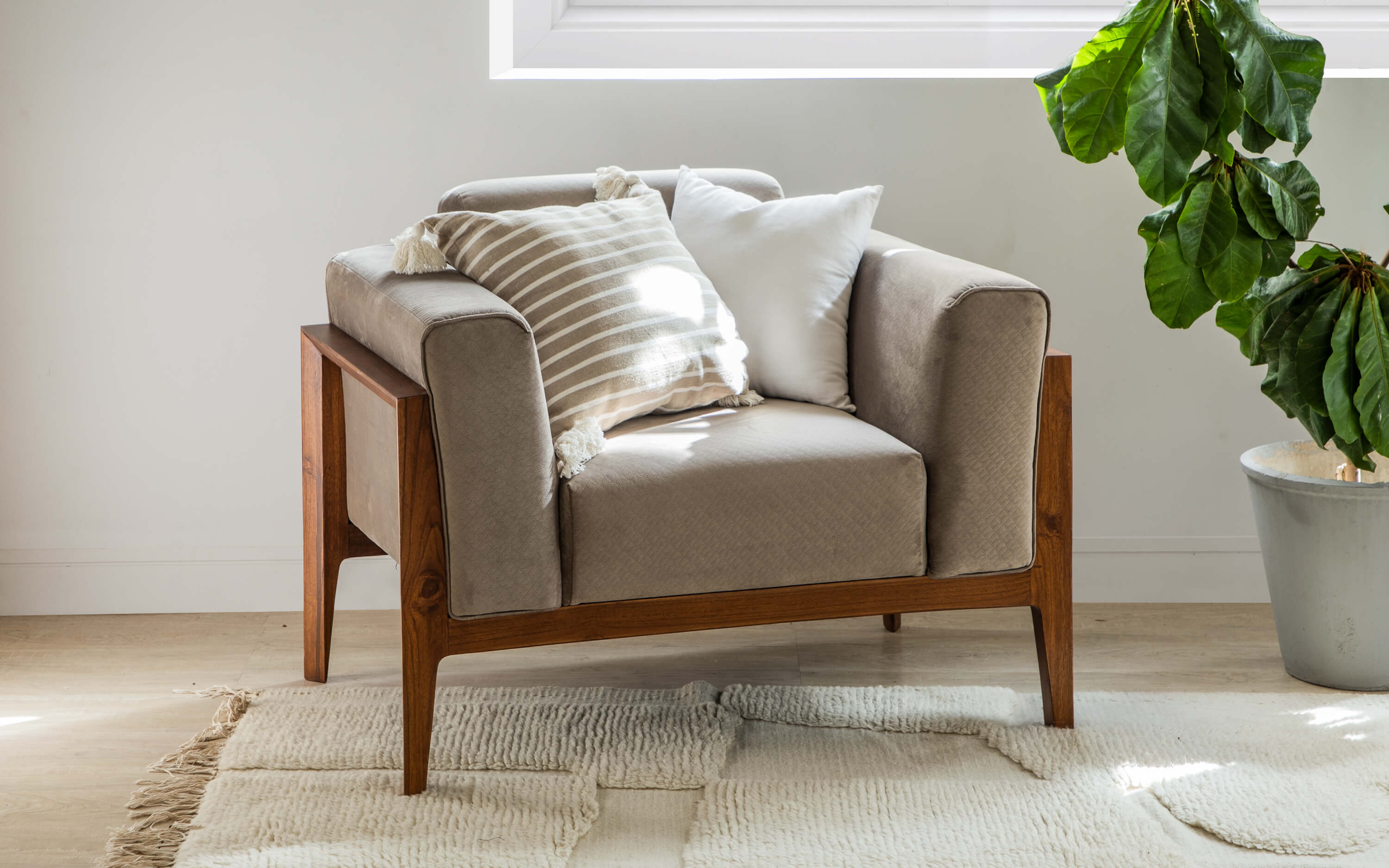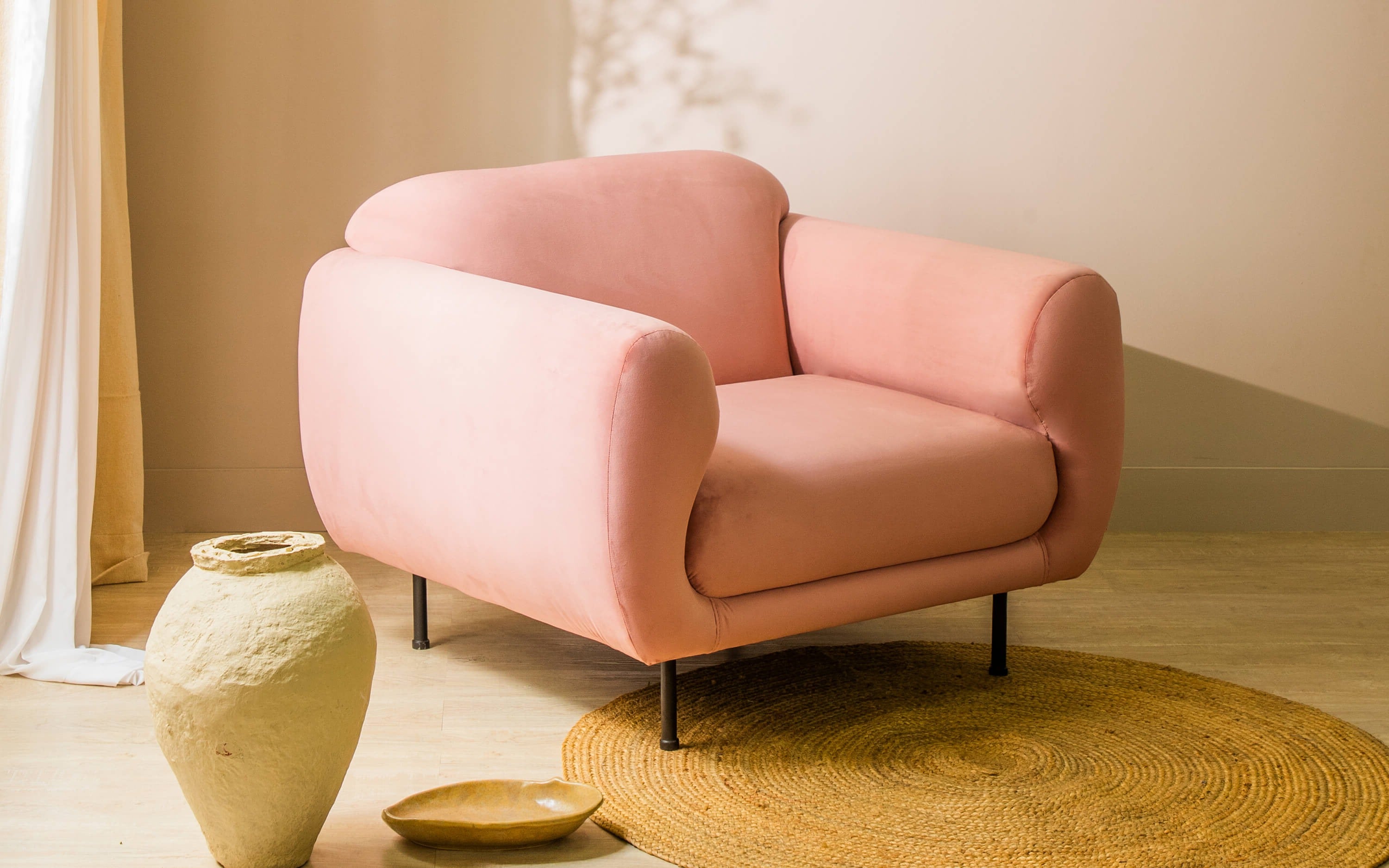 Conclusion
The sofa design for drawing room can significantly impact your overall ambiance and style of the space. Whether you prefer classic elegance, contemporary chic, Scandinavian simplicity, bohemian charm, luxurious glamour, or versatile sectionals, there is a design that suits your taste and complements your home. By selecting the right sofa, you can create a comfortable and inviting environment that reflects your personal style and makes a lasting impression on your guests. So, go ahead and transform your drawing room into a stylish haven with the perfect sofa design!
FAQs
What is a drawing room? 
A drawing room is a formal and elegant space in a house or a large residence used primarily for social gatherings and entertaining guests. It is often a well-decorated and comfortable area where people can sit, relax, and engage in conversations. Historically, drawing rooms were more prevalent in grand houses and palaces, serving as a place to receive visitors and hold formal events.
What color sofas are in style and in fashion today?
Some popular sofa colors that have remained stylish and in fashion include neutral shades like beige, taupe, and light gray, earthy tones such as olive green and warm browns, jewel tones like emerald green and teal blue, soft pastels like blush pink and mint green, and darker hues such as navy blue and charcoal gray. Additionally, two-tone sofas have been gaining popularity, offering a unique and visually interesting option.
Which type of sofa is more comfortable?
Comfort of a sofa is subjective, and can vary depending on individual preferences and body types.However, several types of sofas are generally considered more comfortable by many people. Sectional sofas offer ample seating space and allow for relaxation and stretching out. Sofas with deep cushions provide a cozy and relaxed sitting experience, while recliner sofas with adjustable footrests and backrests offer ultimate comfort. Sofas with chaise lounges provide extra leg support, making them great for lounging. Chesterfield sofas, known for their deep-buttoned tufting and rolled arms, can offer excellent support. The type and quality of upholstery also play a significant role in comfort.
Which sofa is better fabric or leather?
Fabric sofas are a better choice for many due to their soft and comfortable feel, diverse design options, and budget-friendly prices. Additionally, some fabric options are engineered to be stain-resistant and easy to clean, addressing maintenance concerns. While leather sofas offer durability and easy cleaning, fabric sofas excel in providing a cozy, customizable, and cost-effective seating solution for various lifestyles and preferences.
What determines a quality sofa?
Hardwood s

turdy frame 
Reliable suspension system

High-density foam for c

omfortable cushioning
Stain-

resistant & good quality 

upholstery fabric
Excellent craftsmanship (neat seams, even stitching, and well-finished edges)
Related Posts 
9 best Drawing Room Decoration Ideas
5 Modern Latest Wooden Sofa Designs of 2023
Trendy Wall Decoration Ideas for Your Living Room
Find best ideas & products for a rich Luxury Living room.